2013 SXSW Highlights
Latino and indigenous films make an increasingly important part of the SXSW Film Festival every year. Following you can find a list of all films made by or about Latino and Native American filmmakers working in the U.S. along with films from Latin America and Portugal.
Click on each title to learn about screening times and tickets, and make sure to follow Cine Las Americas on twitter to stay updated on these and other SXSW events.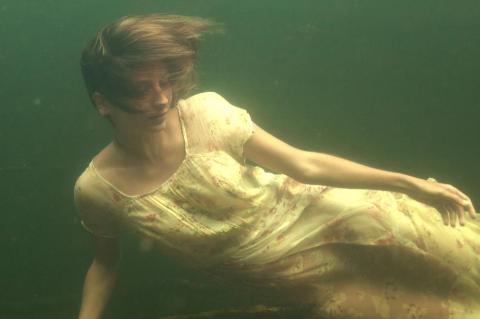 Elena
Director: Petra Costa

Elena moves to NY with the dream of becoming a movie actress. She leaves behind Petra, her 7-year-old sister. Years later, her sister Petra goes to NY to look for Elena.
(North American Premiere)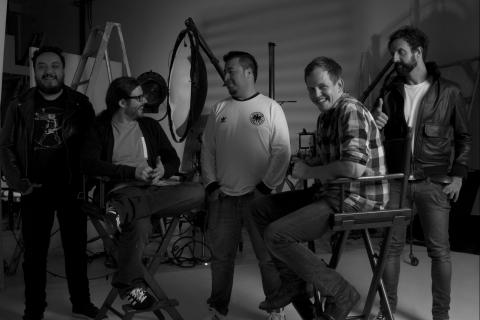 Director: Olallo Rubio
A rockumentary about the Mexican band Molotov and the political, social and financial context where the band was born and developed.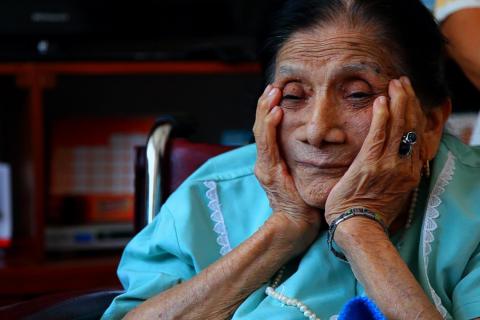 Diario a Tres Voces / Three Voices
Director: Otilia Portillo Padua
We are always told that love lasts forever like in children's fairy tales, but the reality is that people change and relationships expire.
(North American Premiere)



Director/Screenwriter: Fernando Guzzoni
The life of Alejandro, a solitary, fragile and unpredictable man, who is crushed by the hostility of his mysterious past.
Cast : Alejandro Goic (North American Premiere)
Director/Screenwriter: Fede Alvarez, Screenwriter: Rodo Sayagues
Five friends, holed up in a remote cabin, discover a Book of the Dead that unwittingly summons up dormant demons which possess the youngsters in succession until only one is left to fight for survival.
Cast : Jane Levy, Shiloh Fernandez, Lou Taylor Pucci, Jessica Lucas, Elizabeth Blackmore
(World Premiere)
Director/Screenwriter: John Sayles
Bernice and Fontayne grew up so tight they could 'go for sisters'. After twenty years apart, they are reunited when Bernice is assigned to be Fontayne's parole officer- just when she needs help on the wrong side of the law.
Cast : Edward James Olmos, Lisa Gay Hamilton, Yolonda Ross
(North American Premiere)
Director/Screenwriter: Carlos Puga
On the eve of an annual sibling reunion, a troubled young writer is sent reeling with the arrival of an unexpected guest.
Cast : Christopher Abbott, Gaby Hoffmann, Chris McCann, Dan Bittner, Emily Fleischer
(World Premiere)
Director/Screenwriter: Chris Eska
On the outskirts of the Civil War, a boy is sent north by a bounty hunter gang to retrieve a wanted man.
Cast : Ashton Sanders, Tishuan Scott, Keston John, Bill Oberst, Jr., Christine Horn, Alfonso Freeman
(World Premiere)
Director: Elise Salomon
Wild Records is an indie label reminiscent of the early days of Sun Records. The label is based in LA and run by Reb Kennedy aka Mr. Wild Records and is comprised of young Latin musicians who write and perform 50s Rock n Roll.
(World Premiere)
Director/Screenwriter: Andrzej Jakimowski
Ian, a special instructor for the visually impaired, has been hired by a Lisbon school to help blind children and young adults. However, his unusual teaching methods are not only challenging, but also dangerous…
Cast : Edward Hogg, Alexandra Maria Lara, Melchior Derouet, Francis Frappat
Director: Louis Alvarez, Andrew Kolker, Peter Odabashian, Paul Stekler
A polarizing white politician becomes a lightning rod for racial strife in New Orleans.
(World Premiere)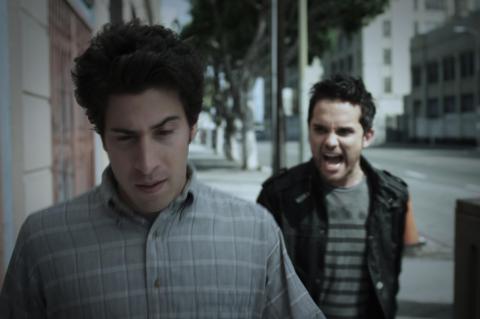 Directors: Youssef Delara, Victor Teran, Screenwriter: Victor Teran
A stylish psychological thriller set against the underground dubstep DJ scene that takes the audience on a dark and terrifying journey into the depths of the psychopathic mind as it threatens to explode into horrific violence.
Cast : Jake Hoffman, Nikki Reed, Thomas Dekker, Scott Bakula, Jason Priestley
(World Premiere)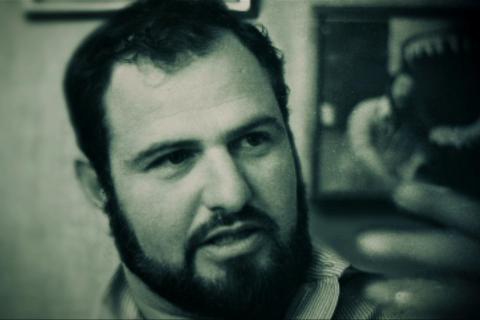 Directors: Zak Knutson, Joey Figueroa
The life story of 'Zen Anarchist' filmmaker John Milius, one of the most influential storytellers of his generation.
(World Premiere)
Director: Timothy Wheeler
The film tracks legendary swimmer Diana Nyad's lifetime vision and four harrowing attempts to swim non-stop from Cuba to Florida. An abusive past collides with an obsessive present over a dangerous 60-hour feat never before accomplished.
(World Premiere)
Director: Mike Mendez, Screenwriter: Gregory Gieras
When a giant alien spider escapes from a military lab and rampages across the city of Los Angeles, it is up to one clever exterminator and his security guard sidekick to kill the creature before the city is destroyed.
Cast: Greg Grunberg, Lombardo Boyar, Clare Kramer, Ray Wise, Lin Shaye, Patrick Bauchau
(World Premiere)


Director: Liliana Sulzbach
The daily life of the dwellers of a microtown in the the south of Brazil which is about to vanish.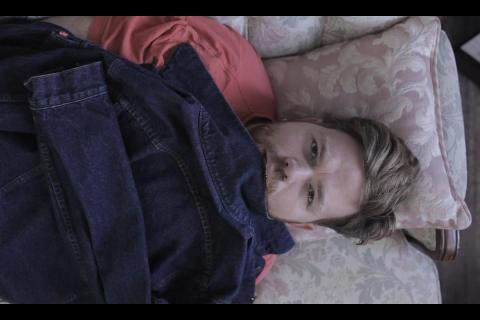 Boy Friends
Director: Hugo Vargas-Zesati

A man disturbed by a dream awakens to realize his unconscious has called his self-awareness into question. When confronting himself, misfortune brings the temporal world into perspective.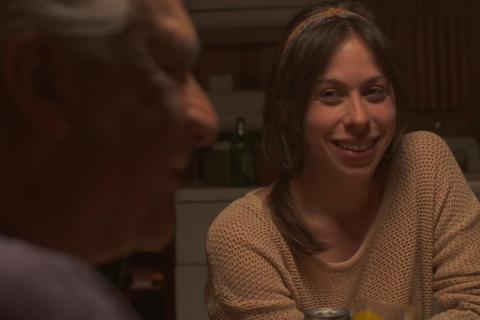 Natives
Director: Jeremy Hersh

Rachel, a young Manhattanite, is so in love with her girlfriend's Native American roots that she begin to lose sight of their relationship.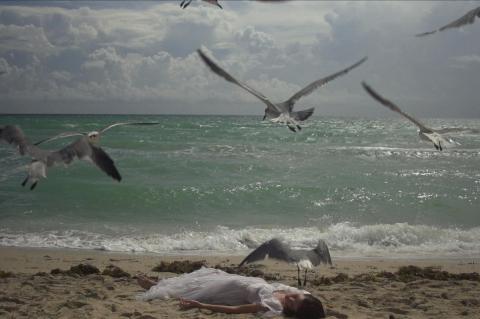 Si Nos Dejan
Director: Celia Rowlson-Hall

If they let us, we will love each other all our lives.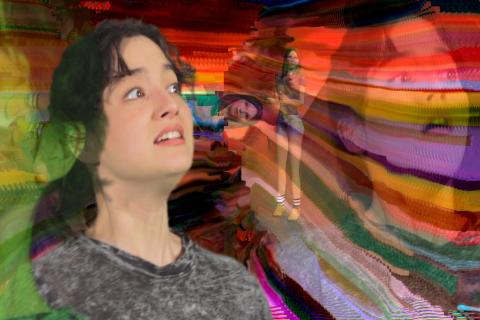 #PostModem
Directors: Jillian Mayer, Lucas Leyva

/#PostModem is a comedic satirical sci-fi pop-musical based on the theories of Ray Kurzweil and other futurists. It's the story of two Miami girls and how they deal with the technological singularity, told in a series of cinematic tweets.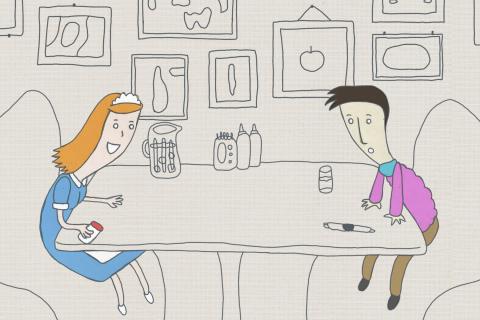 The Places Where We Lived
Director: Bernardo Britto

A man wakes up with a weird feeling. His parents are selling his childhood home.