SXSW Highlights
Latino and indigenous films make an increasingly important part of the SXSW Film Festival every year. Following you can find a list of all films that are directed by Latino and Native American filmmakers working in the U.S. along with films from Latin America and Portugal.
Click on each title to learn about screening times and tickets, and make sure to follow Cine Las Americas on twitter to participate in exclusive ticket giveaways, and stay updated on these and other SXSW events.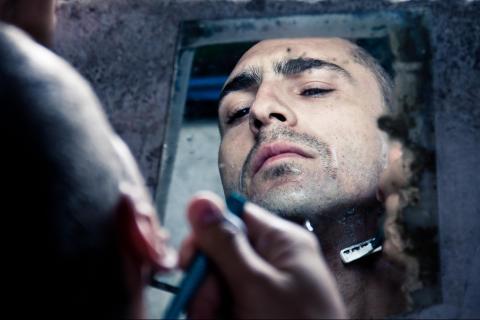 A Fábrica (Brazil)
Director: Aly Muritiba
An inmate convinces his mother to take a risk smuggling a cell phone for him into the penitentiary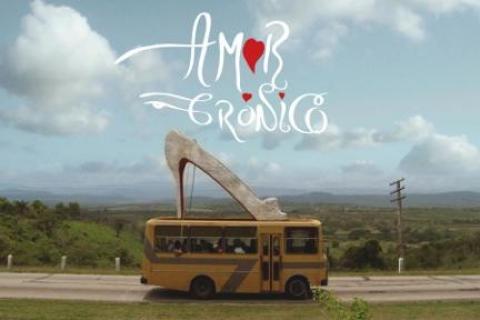 Amor Crónico (USA)
Director: Jorge Perugorria
"Amor Cronico" follows the flamboyant Grammy nominated Cuban-born and New York based singer CuCu Diamantes on her tour around Cuba. The film interweaves footage of live musical performances with a fictional love story narrative. The result is an energetic display of CuCu Diamantes' glamorous performance style with a fresh Latin soundtrack and comical twist. It is at unique road movie and portrait of a Cuban artist traveling back to her roots.
Bay of All Saints (USA)
Director: Annie Eastman
In Bahia, Brazil, generations of impoverished families live in palafitas, shacks built on stilts over the ocean bay. When the government threatens to reclaim the bay in the name of ecological restoration, hundreds of families are about to lose their homes. BAY OF ALL SAINTS is a lyrical portrait of three single-mothers living in the water slums during this crisis. Their individual stories of poverty unfold through visits from Norato, their big-hearted refrigerator repairman, born and raised in the palafitas. As these women rise to fight for their future, they begin to see the bay in a whole new light.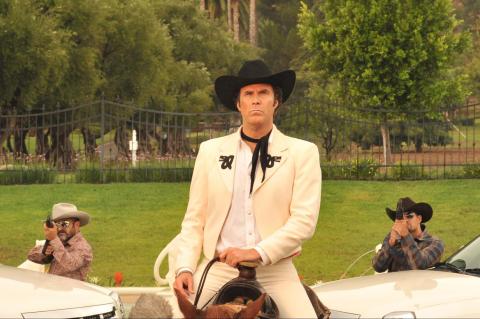 Casa de mi padre (USA)
Director: Matt Piedmont
Armando Alvarez (Will Ferrell) has lived and worked on his father's ranch in Mexico his entire life. As the ranch faces financial strains, Armando's younger brother Raul (Diego Luna) shows up with his new fiancée, Sonia (Genesis Rodriguez) and pledges to settle all his father's debts. It seems that Raul's success as an international businessman means the ranch's troubles are over, but when Armando falls for Sonia, and Raul's business dealings turn out to be less than legit, the Alvarez family finds themselves in a full-out war with Mexico's most feared drug lord, the mighty Onza (Gael Garcia Bernal).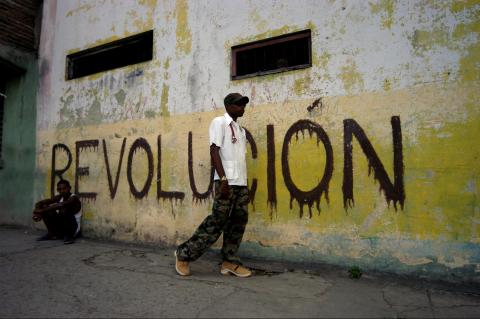 Cubaton - El Medico Story (Estonia/Sweden)
Director: Daniel Fridell
Can a capitalist music producer and a communist doctor and artist work together? In Cuba they can! Michel Miglis is a Swedish music producer, known for his provocative ideas and El Medico is a doctor and a singer, born and raised in the midst of the Cuban Revolution, whose values are in total contrast to the cynical, Western music industry.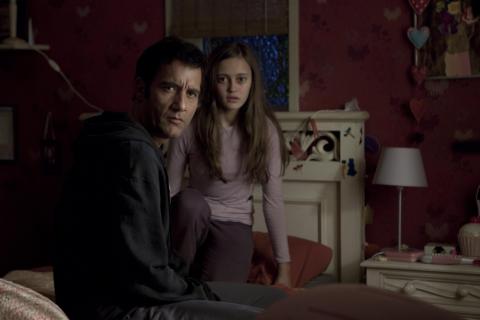 Intruders (Spain/UK)
Director: Juan Carlos Fresnadillo
Intruders is the chilling story of two children living in different countries, each visited nightly by a faceless being who wants to take possession of them.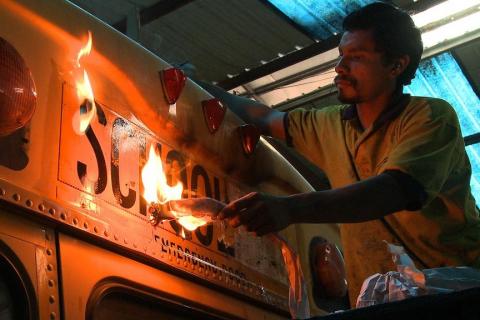 La Camioneta - The Journey of One American School Bus (USA)
Director: Mark Kendall
Every day dozens of decommissioned school buses migrate from the United States to Guatemala, where they are repaired, repainted, and resurrected as the brightly-colored camionetas that bring people to work each day. Since 2006, nearly 1,000 camioneta drivers and fare-collectors have been killed for not paying the extortion money demanded by local gangs. LA CAMIONETA follows the migration of one bus as a vehicle into the stories of five men whose lives become intertwined with its resurrection. Like the bus that unites their stories, the choice between obsolescence and innovation defines their decisions, propelling them toward an increasingly uncertain future.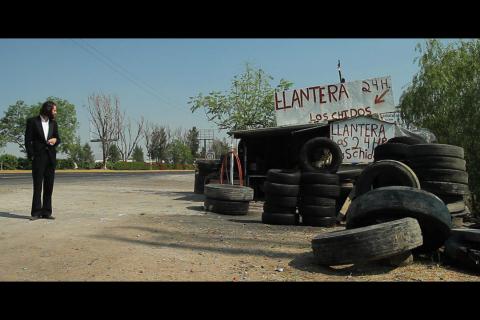 Los Chidos (USA/Germany/Mexico)
Director: Omar Rodriguez-Lopez
Set amid the noisy outskirts of some unnamed Mexican metropolis, Los Chidos tells the story of the Gonzales Family. Proprietors of a tire repair junkyard sandwiched between two busy freeways, the Gonzales clan's days are spent wallowing in lazy, mindless routine. When a confused American industrialist happens into the shop with a flat tire, the family's place in the shame-free food chain is called into question. A scenario unfolds whereby the pale stranger finds himself welcomed into their fold. He is soon infatuated with the newlywed bride of the family's neighbor. As a love blossoms, dark secrets begin emerging.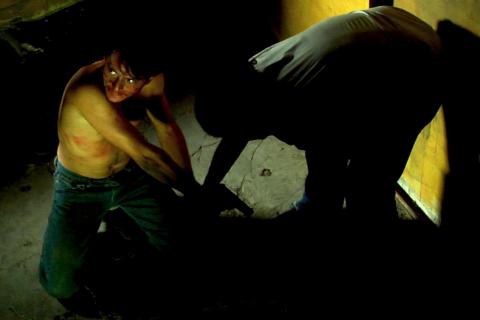 Pompeya (Argentina)
Director: Tamae Garateguy
A junior screenwriter called Juan Garófalo is hired by film director Samuel Goldszer to write his new film: a gangster movie set in Buenos Aires. In each meeting, the filmmakers create a story that takes place in an imaginary Pompeya neighborhood.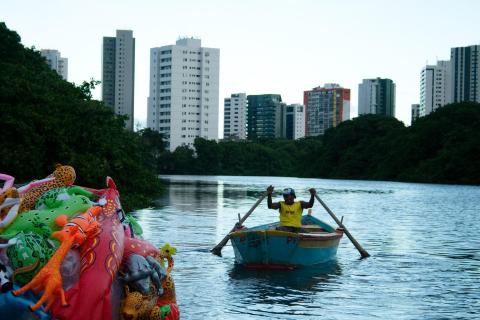 Praça Walt Disney (Walt Disney Square, Brazil)
Directors: Renata Pinheiro, Sergio Oliveira
A "quasi-musical" approach on contemporary urban life that reflects Brazilian society and many others throughout the world. This documentary describes at the same time a place, a city and a country.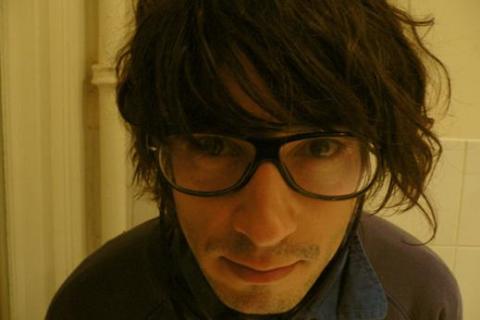 Random Strangers (UK)
Director: Alexis dos Santos
Rocky and Lulu live in opposite sides of the planet: they bump into each other in ChatRoulette and decide to stay in touch. They get closer, but we find out more about them that they will never tell each other. It's a lot better in the virtual world they create for each other: using video diaries, secret confessions, fictional representations of facts of their lives made with toys, dance performances and songs they create a place where they can truly be themselves. But how real can their world be?
[REC]3: Genesis (Spain)
Diretor: Paco Plaza
Koldo and Clara are about to celebrate the most important day of their lives: their wedding. Everything appears to be running smoothly and the bride, the groom and their families are enjoying a wonderful day in the countryside until some of the guests start showing signs of a strange illness. Before they know what's happening, the bride and groom find themselves in the middle of a hellish ordeal, as an uncontrollable torrent of violence is unleashed on the wedding. What started off as an idyllic day quickly descends into a nightmare of the worst kind…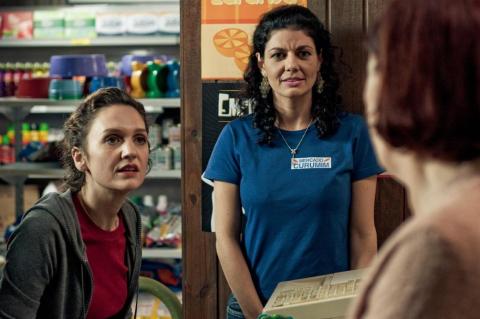 Trabalhar Cansa (Hard Labor, Brazil)
Directors: Juliana Rojas, Marco Dutra

Helena is on the verge of fulfilling a dream as she prepares to open her own business: a neighborhood grocery store. She hires a maid, Paula, to take care of her house and daughter. But when her husband Octavio is suddenly fired from his job as an insurance executive, Helena is left to support the family alone.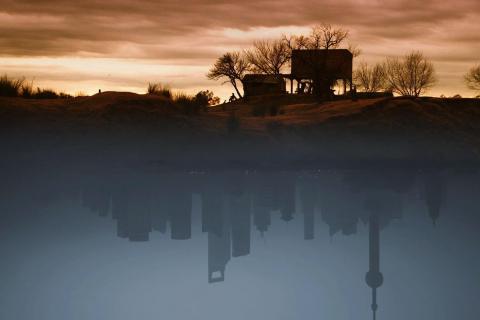 ¡Vivan las Antipodas! (Long Live The Antipodes!, Argentina/China/Germany/Chile)
Director: Victor Kossakovsky
What would be the shortest route between Entre Ríos in Argentina and the Chinese metropolis Shanghai? Simply a straight line through the center of the earth, since the two places are antipodes: they are located diametrically opposite to each other on the earth's surface. During his visits to four such antipodal pairs, the award-winning documentary filmmaker Victor Kossakovsky captured images that turn our view of the world upside down. These antipodes seem mythically connected, somehow united by their oppositeness.Kossakovsky's movie is a feast for the senses, a fascinating kaleidoscope of our planet.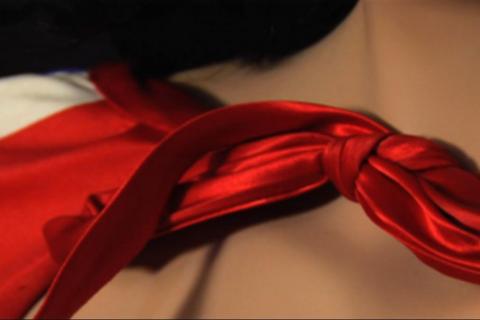 Wonder Women! The Untold Story of America Superheroines (USA)
Director: Kristy Guevara-Flanagan
WONDER WOMEN! THE UNTOLD STORY OF AMERICAN SUPERHEROINES traces the fascinating evolution and legacy of Wonder Woman. From the birth of the comic book superheroine in the 1940s to the blockbusters of today, WONDER WOMEN! looks at how popular representations of powerful women often reflect society's anxieties about women's liberation. WONDER WOMEN! goes behind the scenes with Lynda Carter, Lindsay Wagner, comic writers and artists, and real life superheroines such as Gloria Steinem, Shelby Knox and others who offer an enlightening and entertaining counterpoint to the male dominated superhero genre. kaleidoscope of our planet.